UNK Volleyball: #9 Lopers Dominate the Tigers Again
Sep 26, 2023 / UNK Athletics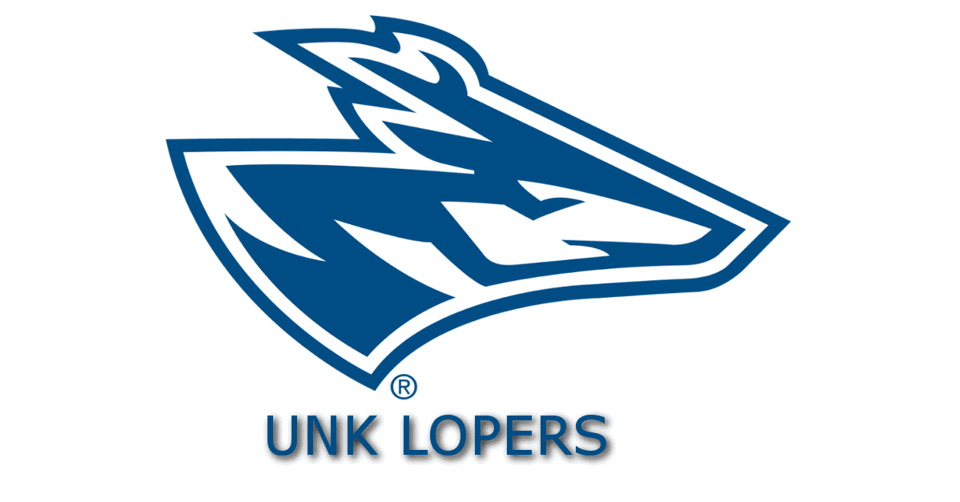 Kearney, Neb. – The ninth-ranked Nebraska Kearney volleyball team hit .312, had 11 blocks and served up eight aces to sweep Fort Hays State (-18, -15, -14) Tuesday night at the Health & Sports Center.
The Lopers (14-1, 4-1) down the rival Tigers (6-8, 0-5) for a 34th consecutive time, dating back to early in the 2003 season, and now lead the series by a 98-9 margin.
Hays hung around in each set until one of UNK's strong servers went on a run. A 9-9 first set score turned into a 16-9 Loper lead as setter Peyton Neff (North Platte) served up seven straight points. The spurt included an ace and two kills from both right-side Jaden Ferguson (Lincoln SW) and Emersen Cyza (Alliance). In set two, it was 13-12 after a block from outside Asha Regier (Newton, Kan.) and middle Mia Berger (Eureka, Mo.). Ferguson then served up three straight points with Neff and defensive specialist Jensen Rowse (Minden) then having multi-point runs. Finally, the third set featured a six-point Ferguson serving run aided by two aces.
At the net, this marks UNK's second straight match with 11.0 team stuffs. Neff had six, Berg added five with sophomore middle Trista Marx (Limon, Colo.) at four. From the line, both Ferguson and Rowse had three aces with Neff at two.
Offensively, five Lopers had between four and 10 kills led by Berg (10), Cyza (nine) and Ferguson (nine). Finally, libero Lauren Taubenheim (Lincoln Pius) had nine digs. Hays was paced by Gracie Rains (10 kills, two digs) and libero Brooke Hyland (11 digs).
UNK is at Newman (0-11, 0-4) on Thursday night in Wichita.