UNK Volleyball: #10 Lopers Get Past Pitt in Four
Sep 23, 2023 / UNK Athletics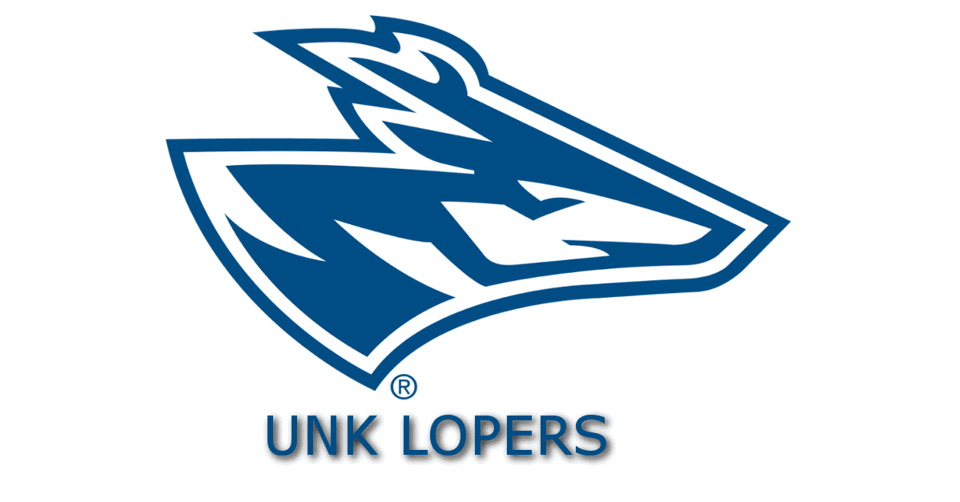 Kearney, Neb. – Senior outside Emersen Cyza and sophomore middle Trista Marx combined for 24 kills to help 10th-ranked Nebraska Kearney fight off Pittsburg State in four sets (-13, -16, 21-25, -17) Friday night at the Health & Sports Center.
The Lopers (13-1, 3-1) pick up its 20th straight win over the Gorillas (5-6, 1-2) with the two meeting again October 21 in Kansas.
Marx (Limon, Colo.) had a team-best 13 kills as well as four block assists and a .333 efficiency. On the pin, Cyza (Alliance) had 11 swings in 33 attempts with no errors to hit .333 as well. She also was one of six Lopers between eight and 14 digs.
UNK trailed only three times over the first two sets as the Gorillas struggled with 17 unforced attack errors. Meanwhile, the Lopers were their usual efficient self, hitting over .275 in each set.
However, the tides began to turn early in the third set despite UNK grabbing leads of 4-0 and 10-6. Pitt lost a video challenge but promptly went on an 11-3 run and never looked back. Both freshman outside Vix Villott and junior setter Jadyn Jackson had long service runs as the Lopers struggled to get a kill during this stretch.
"It happened right after the challenge (UNK up 10-6). We felt like the call would stand but I really think, with the delay, we lost a little focus there," said Loper head coach Rick Squiers. "It's just a fine line … they make a couple of plays, catch a couple of breaks and now you're on your heels."
Pitt his just .170 in the third but UNK came in at .150, having only nine kills in 40 attempts. The Gorillas momentum continued as they jumped out to a 5-1 lead in the fourth. But the Lopers quickly tied things at five and eventually built at 15-8 cushion.
"One thing we decided to do (in the first timeout) was go to the pins. They had game-planned our middles and Jaden Ferguson," said Squiers. "We said let's just throw the ball outside and let our left pins go up and bang it."
Over the final two sets, sophomore outside Emilee Lane (Hays, Kan.) had six kills in 10 swings for a .600 attack percentage. On the night, UNK out hit Pitt by a .271-.091 margin while registering 11 team blocks. Besides Marx, freshman middle Mia Berg (Eureka, Mo.) had six with sophomore setter Peyton Neff (North Platte) at three. Next, Neff had a team-high 14 digs with junior DS Jensen Rowse (Minden) at 13. Finally, Rowse had two aces with UNK committing just five errors; they had 12 Thursday vs. No. 21 Central Oklahoma.
"Trista easily had her best stretch of the season and it's good to see her play like that," said Squiers.
Pitt did out dig UNK by a 74-66 margin as they had 25 in the third set alone. Sophomore libero Josie McCroskey (21) and Jackson (14) led the way with three Gorillas having a double digit kill tally. That trio included senior outside Janae Thurston (13).
UNK finishes up a four-match homestand Tuesday night vs. Fort Hays State. The Tigers (6-6, 0-3) host Pitt on Saturday afternoon.