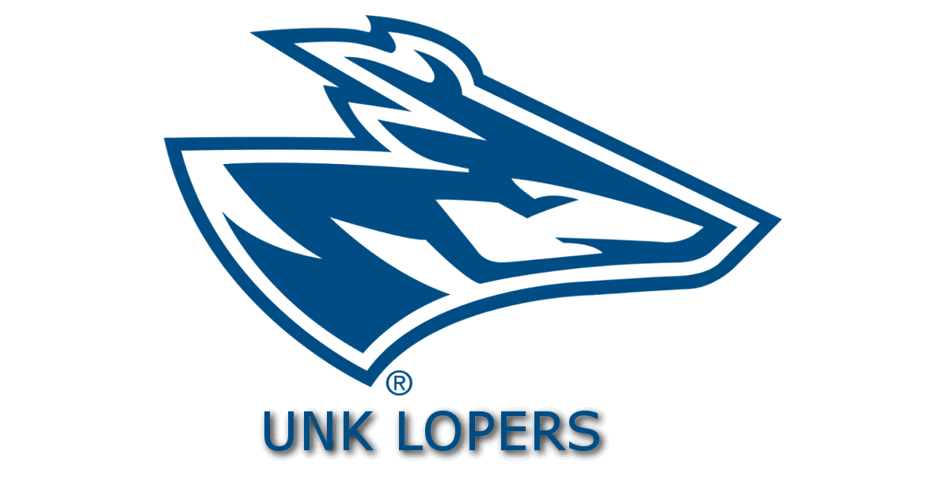 UNK Football: Held's First Class Features 25;
Feb 1, 2023 / UNK Athletics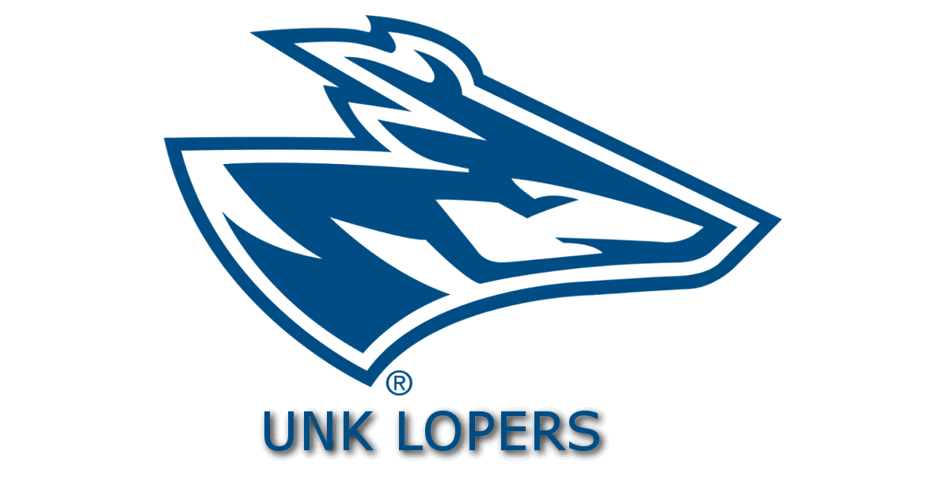 Kearney, Neb. – The Nebraska Kearney football team announced today the names of seven transfers and 18 high school seniors who will play for the Lopers this fall.
The class breaks down to 13 defensive players, 10 on offense and two specialists. By position, there are six d-linemen, four receivers, three defensive backs, linebackers and tight ends, two o-linemen, a quarterback, punter and kicker. Next, 13 are Nebraskans with Kansas (three), Alabama, Florida and Georgia (two apiece), Arizona, California and Oklahoma (one apiece) also represented. Finally, four of the transfers are currently enrolled at UNK and going through winter conditioning.
"In a short period of time we've been able to acquire some really good football players that address the needs for our team," said new UNK head coach Ryan Held. "It's been a team effort by the Loper family to make this happen. We've taken the approach of "one guy at a time" that fit what we want here in our culture of being Disciplined, Detailed, and Tough."
The transfers include linebacker Joko Willis (Auburn U.), receivers Cole Brown (U. of Central Arkansas) and Stephen Lewis (Minnesota West), tight end Luke Fletcher (Butler C.C.), d-linemen Stephen Matina (Hutchinson C.C.) and Darius Hurd (Contra Costa C.C, Calif) and kicker Gabe Heins (Nebraska). The Lopers had a big 2022 senior/COVID senior class with another one upcoming.
UNK went to the Capitol City for prep talent, adding four Lincoln natives, while signing four from the Omaha metro area. This prep class is used to winning as five incoming Lopers were part of state title or sate runner up squads in 2022 and 2021. These players will have a chance to play in 2023 as NCAA Division II recently passed a rule allowing true freshmen to appear in three games without using a season of eligibility.
"We set out to sign Nebraska high school players which we accomplished. We also went out across the region and country to bring in players that will make an impact immediately and develop in our program," said Held.
Held noted the Lopers will continue to add talent to the 2023 roster over the coming months. Spring ball is set to begin in late March with fall camp opening in early August. The season-opener comes Aug. 31 (Thurs.) at Central Oklahoma.
"We will be working all spring to continue to address a few more needs we have. We will turn our focus also to the 2024 class starting in Nebraska and regionally," said Held. "Overall, I'm pleased with the work done by my coaching staff and all those who helped make this happen."
Mid-Year Transfers ... currently enrolled at UNK and going through winter workouts (4)
Cole Brown (WR, R-So., 6-3, 205 lbs., Dallas, Ga./U. of Central Arkansas & East Paulding H.S.)
Luke Fletcher (TE, Jr., 6-6, 240 lbs., Hays, Kan./Butler C.C., Kan. & Hays H.S.)
Stephen Matina (DL, Jr., 6-5, 360 lbs., Lansing, Kan./Hutchinson C.C., Kan. & Lansing H.S.)
Joko Willis (LB, R-Jr., 6-3, 215 lbs., LaGrange, Ga./Auburn U. & Troup County H.S.)
Transfers Reporting in August (3)
Gabe Heins (K, R-Jr., 6-0, 180 lbs., Kearney/U. of Nebraska-Lincoln & Kearney H.S.)
Stephen Lewis (WR, Jr., 6-2, 190 lbs., Gardendale, Ala./Minnesota West & Gardendale H.S.)
Darius Hurd (DL, Jr., 6-5, 275 lbs., Vallejo, Calif./Contra Costa C.C, Calif. & Benicia H.S.)
Nebraska High School Seniors (12)
Zach Cross (OL, 6-5, 300 lbs., Omaha/Millard West H.S.)
Cael Dembinski (OL, 6-5, 265 lbs., Valley/Douglas County West H.S.)
Weston Heinemann (DE, 6-4, 240 lbs., Bennington/Bennington H.S.)
Garret Hoefs (LB, 6-0, 215 lbs., Lincoln/Lincoln Lutheran H.S.)
Maccoy Holtam (LB, 6-0, 200 lbs., Omaha/Skutt Catholic H.S.)
Cole Luedtke (DL, 6-3, 260 lbs., Lincoln/Lincoln Southwest H.S.)
Marty Mormino (P, 6-0, 200 lbs., Omaha, Neb./Westside H.S.)
Kamdyn Roebke (WR, 6-0, 175 lbs., Lincoln/Lincoln East H.S.)
Abram Scholting (QB, 6-0, 175 lbs., Pierce/Pierce H.S.)
Kade Seip (DL, 6-3, 260 lbs., Lincoln/Lincoln North Star H.S.)
Dalton Snodgrass (TE, 6-2, 225 lbs., York/York H.S.)
Tucker Thomas (DE, 6-4, 235 lbs., Mitchell/Mitchell H.S.)
Out-of-State High School Seniors (6)
Seth Anderson (TE, 6-5, 250 lbs., Norton, Kan./Norton H.S.)
Saieed Hasan (CB, 6-2, 190 lbs., Peoria, Ariz./Peoria H.S.)
Caden McGruder (S, 6-2, 200 lbs., Gardendale, Ala./Gardendale H.S.)
Kai McPherson (WR, 6-2, 185 lbs., Miami, Fla./Barbara Goleman H.S.)
Garhett Reese (S, 6-2, 185 lbs., Stillwater, Okla./Stillwater H.S.)
Dereon Walker (DL, 6-3, 285 lbs., Cocoa, Fla./Rockledge H.S.)